The Acne Cleanser
Unclog pores, exfoliate skin and remove impurities.
Salicylic Acid targets breakout-prone skin.
Soothing Green Tea, Ginkgo Biloba and Ginseng calm and restore skin.
2 Month Supply for $19.95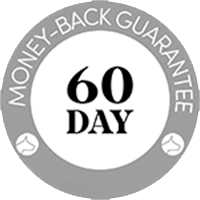 Money Back
GUARANTEE
The Dogface Difference
A simple regimen that puts skincare in the shower.
Instantly better looking, hydrated and energized skin.
Built for the Man Routine to take less than one minute a day.
Revolutionary skincare tool for men with patent pending photomotion technology.
Performance driven science based formulations with fewer steps.
The Revolutionary
MADE FOR MEN
TECHNOBRUSH™
Patented and proprietary brush head and red light Photomotion™ for cleansing, exfoliating and general skin wellness.
Triple Action
With 3 Separate Zones
Red-light Photomotion™ to stimulate skin.
Proprietary blades for exfoliation.
Silicone bristles for deep cleaning.
Advanced Engineering
100% Waterproof
In the shower. By the sink.
Wireless Charging
A month-long battery life.
Wireless charging stand included.
Better Skin Day and Night
Night Serum
Retinol delivered through proprietary Microsponge sustained release technology.
Helps reduce the appearance of fine lines and wrinkles.
Promotes a fresher skin tone.
I Definitely notice the difference
Using the Dogface was very easy. I couldn't even believe how quick it was. I feel like my whole face is one even tone. - Christopher
I feel completely cleansed
I've always had a problem with acne over the years. It's definitely not like any other product I've used. I feel completely cleansed. - Zac
I'm not worried about my face breaking out
My face has been really clean. When I look really closely in the mirror I don't have all these pores on my nose all clogged and blackheads everywhere. I'm not worried about my face breaking out. - Elijah
MY girlfriend CLEARLY SEES THE DIFFERENCE
When my skin looks great I feel a lot more confident, that's for sure. My girlfriend is thoroughly impressed. - Garret
Made For Men
One simple routine designed for Men.
Performance Based
Hard working ingredients that improve your skin.
US Made Formulas
Premium quality unconditionally guaranteed.